CAREERS
We are looking for talented people to join our team
CAREERS
We are looking for talented people to join our team
We are recruiting for the post of HR Generalist
VisaGate Consulting Limited is a renowned international education recruitment firm providing excellent study abroad placement services to students who aspire to study in any of our partner study destinations such as Australia, Canada, Ireland, USA, and the UK. We are currently recruiting for the post of Human Resource Generalist to support the realization of the organization's mission and vision. The office holder gets involved in all aspects of the employee life cycle – from sourcing potential applicants to managing exits from the organization. The main aim of the HR Generalist is to create and deliver people strategies that help the agency meet its goals. They would also work closely with various departments to ensure that employees effectively discharge the duties of their offices. The ideal candidate will have to be friendly, motivated, and performance-driven while also being very time conscious, disciplined, and highly organized. Cognate experience in this same role would be an added advantage.

Position:                     HR Generalist
Location:                    Lagos (Ikeja / Island)
Employment Type: Full Time
Qualification:            Tertiary Education Qualification
Experience:                Minimum of 3 years experience in a similar role.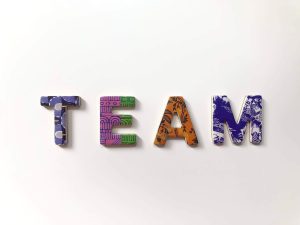 Creating an employer brand and recruiting to key positions
Identifying and retaining key talent across the organisation.
Employee engagement, performance, and appraisals
Creating, updating, and administering HR & people policies and procedures
Identifying the training and developmental needs of the employees
Management of strategies for recruitment, compensation, and benefit packages
Takes initiative, enterprising, and confident
Smart and professional outlook and manner
Enjoy networking and meeting new people
Good communication skills, both written and verbal
Outgoing, with strong interpersonal skills
Ability to work with little or no supervision
Multitasking ability
Strong organizational time management skills
Result oriented.
If interested, kindly apply by sending a cover letter and an up-to-date CV to hr@visagcl.com


Only shortlisted applicants will be contacted.


Closing date: 15th October 2023