CAREERS
We are looking for talented people to join our team
CAREERS
We are looking for talented people to join our team
We are recruiting for Executive Trainee
We are currently recruiting for the post of Executive Trainee to support all recruitment and counselling activities of the agency for prospective clients. The office holder would be responsible for assisting in the client support services, to follow up on leads and build a lasting relationship with clients and formulating strategies for retention. They would also work closely with the business development and conversions team in effectively discharging responsibilities of this office. The ideal candidate will have to be friendly, motivated and target driven while also being very time conscious, disciplined and highly organized. Client service experience would be an added advantage.
We provide excellent international study placements to students who aspire to study in any of our partner study destinations. With this advertised position, we aim at giving young graduates who are interested in building their career in the thriving international education industry a solid platform for career growth and nourishment.
Position: Executive Trainee
Location: Lagos (Ikeja & Island)
Employment Type: Full Time
Job Level: Entry level
Qualification: Graduate (with NYSC discharge certificate / exemption)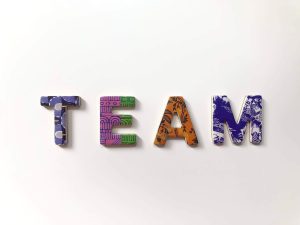 Duties
Follow up on leads and close recruitment deals.
Counsel and provide up-to-date information to our clients and prospective students
Cross-selling available options and opportunities to clients and taking into consideration their peculiar needs.
Provide outstanding service to all clients and increase referral base.
Give appropriate guidance to prospective clients on suitable and available choices of programs and institutions.
Properly manage all assigned prospective enquirers and promptly move clients progressively and promptly
Explore new recruitment opportunities
Develop and suggest service promotion strategies and packaging concepts
Assist in coordinating marketing seminars/events
Market the company's product and generate leads.
Requirements
Takes Initiative, is enterprising and confident
Smart and professional outlook and manner
Enjoy networking and meeting new people.
Ability to understand the market and competitors' market
Good communications skills, both writing and verbally
Outgoing, with strong interpersonal skills
Ability to work with little or no supervision
Multitasking ability
Excellent customer service skills.
Strong organizational time management skills
Result oriented.
Customer service experience – desirable.
If interested, kindly apply by sending a cover letter and an up-to-date CV to hr@visagcl.com
Only shortlisted applicants will be contacted.
Closing date: 31st July 2022